You are here
Leading Business Change Through Analytics
Leading Business Change Through Analytics enables senior managers to drive business decisions more efficiently with data.
OVERVIEW
Leading Business Change Through Analytics integrates all the elements necessary for true business transformation: world and business trends, digital technology, innovation, strategy creation, and business models, all focused through the lens of business intelligence and analytics.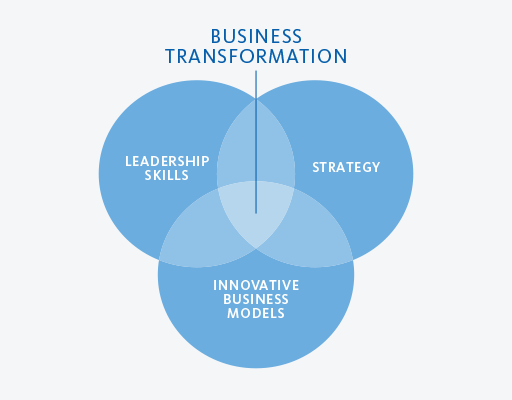 Participants will examine a blend of concepts and concrete "practitioner" business experience, paying specific attention to the leadership and management capabilities that drive successful organizations. The program makes strong use of case studies, highly interactive sessions, and role-plays. It also touches on situational leadership, active listening, and conflict management: personal skills fundamental to success in today's business world.
BENEFITS
The program will provide executives with case studies, best practices and tools for using analytics to transform business.
Summary of Benefits
Understand how to visualize data
Examine a Google case study related to analytics and experimentation
Learn a specific model for business transformation using analytics as strategy
Explore the business challenge for leaders in a data-driven enterprise
Upon completion of this program, you will earn three days towards a Certificate with select alumni and tuition benefits. Learn more.
CURRICULUM
Over three days, Leading Business Change Through Analytics will take participants through several key topics.
Sample session titles include the following:
Analytics: The Big Picture
Analytics Frameworks, Methods and Visualization
Analytics and Experimentation
Strategy and Analytics: The Importance of the Business Context
Analytics and Organization Design
Beyond Technology: Personal Skills Required to Drive Analytics
TESTIMONIALS
Ideal candidates should have at least five years of management experience in such sectors as general management, consulting, marketing, financial services, technology, engineering, or entrepreneurship, and be looking to enter a leadership role or enhance an existing leadership role at their organization.
FACULTY
Robert L. Phillips, Co-Faculty Director
Professor of Professional Practice, Decision, Risk, and Operations
Director of the Center for Pricing and Revenue Management
Prior to joining the Columbia Business School faculty in 2009, Professor Phillips spent 25 years as a consultant and an executive manager in several analysis-based companies. He served as the chief executive officer of Decision Focus Incorporated, a quantitative consulting firm and was a founder and first chief executive officer of Talus Solutions, at the time the largest price-optimization software company in the world. Following the acquisition of Talus by Manugistics, he served as the chief technology officer of Manugistics, a public supply-chain and enterprise optimization software company. He later founded and currently serves as a Director at Nomis Solutions, the leading price and profitability management software provider for financial services companies.
Prof. Phillips' research and teaching interests are in the broad area of predictive analytics and the use of quantitative methods to help businesses make more effective decisions. His recent research has focused on the ways in which businesses can use their pricing and product positioning to improve profit and create competitive advantage.

Filippo Passerini, Co-Faculty Director

Filippo Passerini is Group President, Global Business Services (GBS) and Chief Information Officer at Procter & Gamble. He and his team of 6,000 colleagues and 8,000 partners are responsible for delivering more than 170 services and solutions to the company's employees in 70 countries worldwide.
Passerini led the integration of P&G's IT and services groups to form GBS, one of the largest and most progressive shared services organizations in the world. The GBS focus is on transforming the way business is done – being distinctive by anticipating the needs of the business and delivering relevant solutions that drive concrete business value and help P&G win with consumers. Innovative in structure, scope and philosophy, GBS continues to be a competitive advantage for P&G.
With more than three decades of business-building experience at P&G in both developed and developing markets, Passerini has lived and worked in the UK, Latin America, Greece, Italy, Turkey, and the U.S. His leadership experience includes category, country, and marketing general management, and he credits his diverse exposure to the business as one of the keys to success in partnering with cross-functional leaders.
Globally recognized as an information technology and shared services thought leader, Passerini is known for having created new and progressive business models, leveraging digital technology. He has received numerous awards, including the inaugural Fisher-Hopper Prize for Lifetime Achievement in CIO Leadership, Shared Service Thought Leader of the Year, and InformationWeek's Chief of the Year, and is a member of the CIO Hall of Fame.
Passerini serves on the Board of Directors for United Rentals, is a Visiting Professor for the Politecnico di Milano School of Management and an Executive in Residence at Columbia University. A native of Italy, he earned his Doctorate in Statistics & Operating Research from the University of Rome. Passerini and his wife, Lucia, reside in Cincinnati, and have three children.

RELATED PROGRAMS
New Masters Program:
New

Master of Science in Applied Analytics
Combining online and face-to-face instruction, this 12-course master's program is ideal for high-potential junior staff who need the latest techniques, tools, and strategies to turn complex data into actionable insights.

Other Strategy Programs:
Program Details
Upcoming Sessions
October 22-24, 2015
April 19-21, 2016
October 19-21, 2016
Location:
Columbia Club
New York City
Tuition:
$5,950 (2015)
$5,980 (2016)
Includes materials and some meals. Plan your stay.
Terms and Conditions
Program Details
Upcoming Sessions
October 22-24, 2015
April 19-21, 2016
October 19-21, 2016
Location:
Columbia Club
New York City
Tuition:
$5,950 (2015)
$5,980 (2016)
Includes materials and some meals. Plan your stay.
Terms and Conditions